You're clearly offending because you decided to bring up Taews lakorn ratings. Clearly you were responding to her because

@PrincessKarina

was the only one talking about Taew. If you're upset and are trying to be petty, be upfront about it lol there's no need to sit here and act like you're not bothered by some people's opinions. You were obviously bothered by some people's comments here if you took the time out of your day to go and take screenshots of Yayas lakorn rating as well as Taews lakorn ratings and compare the two lol Which btw I'm not sure why you chose most of the lower lakorn ratings of Taew's because there are plentyyyy of big hits to choose from. I'm upfront about my opinions and have expressed them clearly before. You should be upfront about how you feel instead of trying to act like you care for Taew while at the same time try to insult her. Just be honest lol
Hahaha, so much negativity, hey it's christmas holiday, stay calm, be cool! To be honest I'm fangirling the YT's friendship. I saw Yaya and Taew who keep supporting or commenting on their IG and it's so cutttttttttttte. Whereas some immature fans like to make some fan wars that are completely useless, I see some fans who can still talk with their different point of view. We are all mature here right?
YT's friendship could be the best, maybe better than YK? I saw them being close and friendly since RS. See Taew has always been there to support Yaya when she won the TV GOLD AWARD.
I CRY !!!!!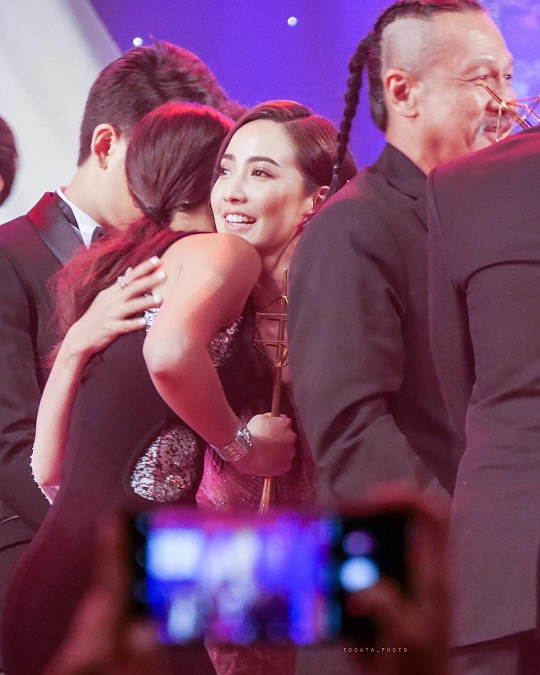 If we can't share our point of views, I will have to leave you guys! Bye bye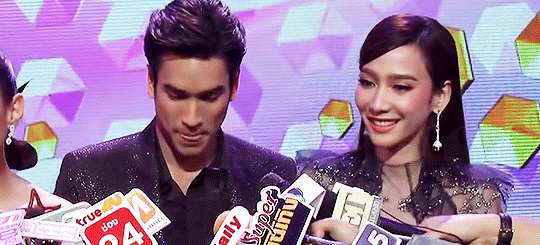 Last edited: