The Power 3 Club put four p'eks and four nang'eks together in a show to determine who is the singer. I saw a clips at the Power 3 Club website and it was so cute!! Mann sang a song and the rest of the stars were behind the certain singing along. I believe the host were suppose to guest who the female singer was between Pat, Meji, Namfon and Maprang. WOW!! These stars can sing. I hope they advance their careers by singing as well as acting. That would be the coolest!! The four p'eks chosen for the show consist of Mann, Go, Woot and Tae. I would love to see the entire show. I'm not sure if it aired yet...
Group Performance: They all look AMAZING!!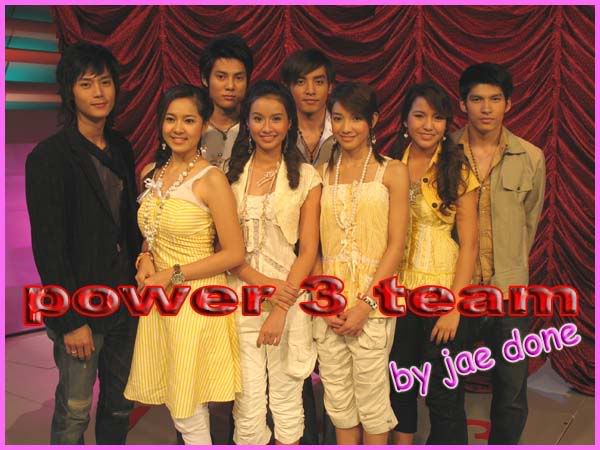 Pat and Go: They look like they are having a great time...