Sakul Ka
A new lakorn by Exact will be started filming very soon.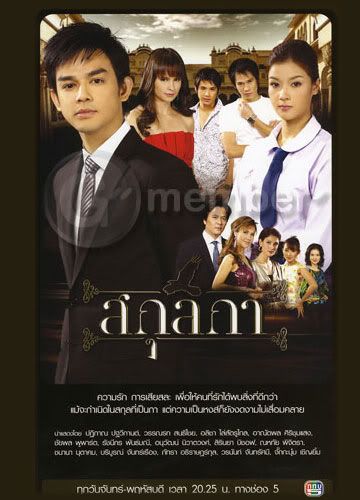 Casts :
Patiparn Pataweekarn
Wannarot Sonthichai
Ratchaneekorn Panmanee
Arnattapol Sirichumsang
Alicia Laisattruklai
Chaiyapol Pupart
Anuwat Niwaatwong
Sirinya Bichof
Nahathai Pijittra
Chomchai Chatwilai
Pattra Atiratkul
Sakul = family, Kaa = crow (as opposite to swan in Thai) meaning a low family/a low background.
SAKUL KA TEASER
Filmed at Together 2009 by mos-fanclub.com.
http://www.youtube.com/watch?v=d3PrkNBglMY
http://www.youtube.com/watch?v=6o0IgdfT-_U