I thought there was a thread for this, but couldn't find it. I created one for the girls and just for my personal satisfaction, I have to make one for the guys as well. Haha. Not who IS, but who do you guys THINK is/are the most handsome Thai actor/s? I'll share my list in a bit, still compiling! HEHE. 
EDIT
Alright here comes my list:  
Pat Patson:
He is my number one no doubt; biggest/brightest smile ever!!! 
A Passin:
Even though he always plays the bad guy he's actually really sweet looking when he smiles.
Es Kantapong:
I think he looks so handsome when he smiles; pictures do him no justice.
Great Warinton:
I don't really like the way he talks, but I love his smile. 
Andrew Gregson:
He's more cute, but either way he's handsome. 
Willy McIntosh:
He's still very handsome just older looking. 
Peter Corp:
He looks funny at some angles, but overall very handsome. 
Arnus Rapanich:
Pictures do him no justice, watch him in motion and you'll see his handsomeness. 
Ek Ekarat:
I don't know how he looks like now, but he was a handsome fellow.
Num Sornram:
Like Gregson he's more cute back in the days, but nevertheless still handsome...back in the days. 
Oh Warut:
Totally to-die-for as Kobori, will never forget.
Weir Sukollawut:
I've always thought he was handsome, but after his hot body change, he's even more handsome. 
Rome Patchata:
He was very handsome, not so much anymore because he's not aging too well. 
Noom Santisuk:
During his younger days. 
Tua Saranyu:
Like Noom, during his younger days as well. 
Vee Veeraparb:
He's not aging too well either, but he was quite a handsome guy during his younger days.
Tui Teerapat:
Was and still is very handsome, he's aging too well.
Winai Kraibutr:
He's more hot, but during his younger days he was very handsome!
Golf Anuwat:
My newly found handsome supporting actor who should be prime time pra'ek!
Nadech Kugimiya
: I thought I already had him, but left him out. Weird. Haha. Anyway, cutie patutie here gets more and more handsome as he ages. He just needs to take care of his body more. Haha.
My bias list also includes these two :ghehe: : 
Both who's acting made them handsome!
Ken Theeradeth  
Tik Jedsadaporn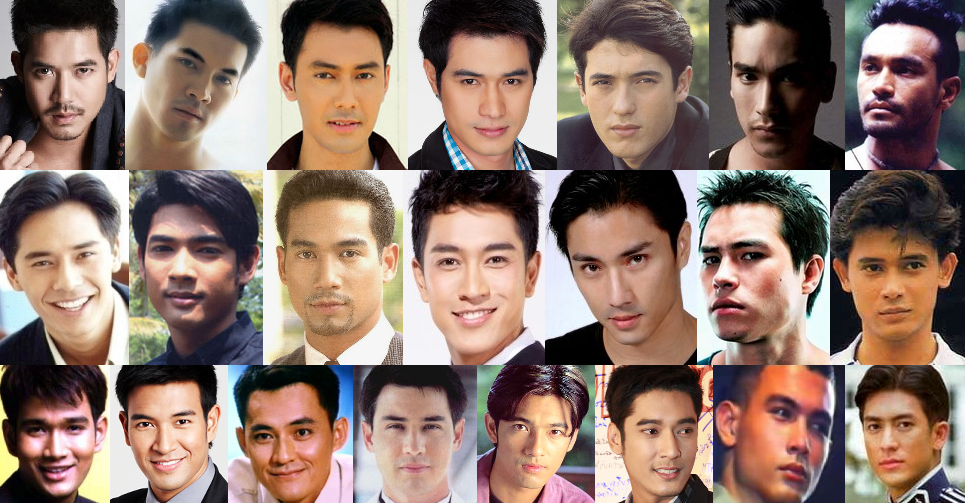 Alright that concludes my list for now.