The Prince's City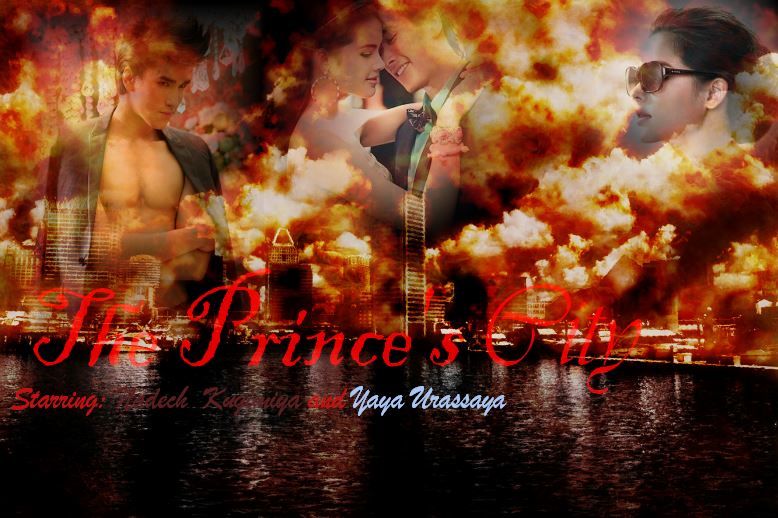 Prince Nadech is just a cold heartless b*st*rd who uses his money and charm for his own desire and pleasure. Yaya is just a city-girl who was recently hired to become Nadech's personal and work-related assistant. She hesitates when she hears rumors that Nadech has mystical powers (fire) that he used when he wasn't satisfied. The problem is he isn't considerate of anyone's feelings at all, and Yaya is a person who stands up for what is right. What will happen between the stubborn prince and happy-go assistant? 
______________________________________________  
Under the Sea 
​Prince Mark is the reincarnation of the prayanark (serpent) prince. He remembers all of his past lives, keeps his powers (water), and stays alone every lifetime. Because of this, he doesn't believe in love. Mint is the reincarnation of Kinnaree. She also remembers everything in the past and suffers from it. Four past lives ago, she was betrayed by her lover of every lifetime. He had left her alone. She had been alone ever since, despite the fact that she is a beauty. She stays heartbroken but still cheerful.
  But when the two meet in a car accident between her and him, they argue on who had to be responsible for the damages and who was wrong. When their eyes glowed, they both immediately knew what they were. But it also turned out that the flower shop he had been hired to work in, despite that he was a very rich prince, the Kinnaree was his co-worker. He hated her, and she hated him. Their species didn't get along at all. But what happens when a twist occurs? 
What's this? Mark's human essence was attracted to her, but his prayanark side was disgusted but lusted for her. He was confused. Mint, on the other hand, is completely disgusted of him. But what about her human essence she had become attached to after living among the humans for so long? The two clash, fight, and argue in the most hilarious, threatening, and hurtful way. 
________________________________________________  
The Sergeant & Assassin
Prince Shiyoon is the #1 sergeant in Department No. 47. He has mystical powers (air) that everyone was aware of but too afraid to ask. Shinhye is assigned to assassinate Shiyoon after destroying the biggest plan of drug trade. But then the assassination plan went wrong. Instead of Shinhye capturing Shiyoon and killing him, it was reversed (without her killing her though). He finds that she looked like his ex who was killed. He planned to find out who she was, who sent her, and if they knew each other.
________________________________________________
My Captive, the Angel
Prince Donghae is just a guy who believes that all women would fall under his charm. He meets Yuri one day in his mansion's backyard garden and captures the angel. But why was she so afraid of him? Was it because of his ability to deal with things that relates to Earth? Like heaving a boulder at someone by just snapping? No. It was not that. He would not let anything get in the way of finding it out. But what happens when he makes the mistake of putting her into his room as her cell? In this story, sparks fly, and you'll get heated in no time.