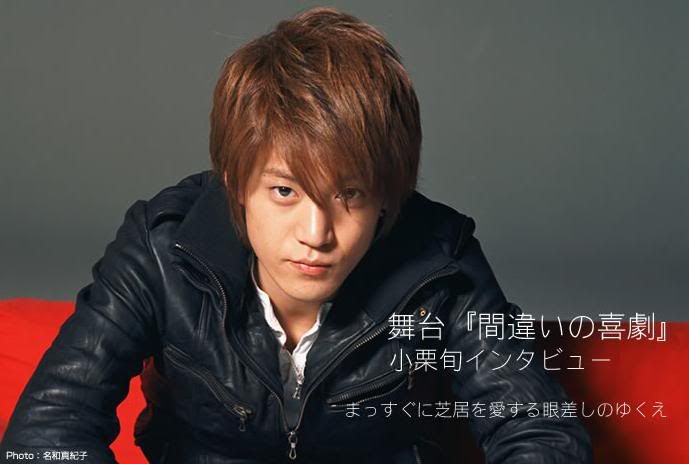 Profile:

Name: Oguri Shun
Birth place: Tokyo
Date of Born: 26, December, 1982
Blood type: 0
Heigh: 180 cm
Shoe size : 26.0 cm
Hobbies: Music, baseball, skateboard, boxing, soccer, surfing.
Sibblings: Older brother : Oguri Ryo, 28 years old and elder sister.
Extra: -Left handed
-Left highschool before graduating
-His best friend is the also actor, Takashi Tsukamoto.
-He's in a relationship with ex-morning musume Yaguchi Mari (22).

Profile credit to www.ogurishun.tk

Dramas:
Great Teacher Onizuka (1998) Yoshikawa Noboru
Summer Snow (2000) Shinoda Jun
Pure Soul (2001)
Gokusen (2002) Uchiyama Haruhiko
Stand Up!! (2003)
Hana Yori Dango (2005) Hanazawa Rui

I love him in Gokusen!

I'll post more pics of him later!