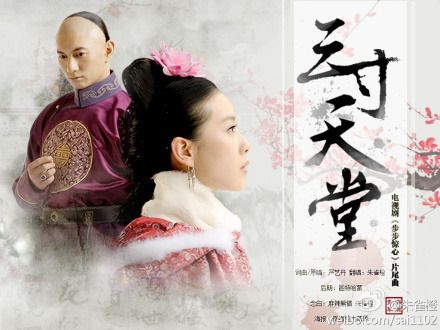 This production really is happening, not that I thought it would die in the water but to see it coming together piece by piece is pretty exciting for a fan of the original source material. The K-drama adaptation of popular Chinese time-traveling period romance novel 
Bu Bu Jing Xin
(Startling with Each Step) has added to the first bits of news from the summer – the drama is still being helmed by PD
 Kim Kyu Tae
 (
That Winter, the Wind Blows
, 
It's Okay, It's Love
), and will be fully pre-produced in advance so that it can air simultaneously in Korea and China in early 2016.
Now the project has gotten a new financial backer and a screenwriter to round out the behind-the-scenes team. The production budget is projected to be around 1.5 billion won and will be split between Universal Pictures and Kim Kyu Tae's production company, making this the first K-drama in a long time to get US funding. Universal also has an eye out to release the K-version of BBJX in the US. Sadly the K-version has gotten it's own name and will be called 
Moon Lovers
. LOLOLOL forever. Seriously? What a dopey name for this adaptation, the original drama has nothing to do with the moon whatsoever. Way to strip any originality from the title, Korea.
credit 
http://koalasplayground.com/2015/09/15/k-version-of-bu-bu-jing-xin-gets-title-of-moon-lovers-along-with-screenwriter-and-us-funding/