I've been contemplating and even iffy on sharing this one for a while. It's based on a true story...will tell you guys later who's story it is. For the time being, I would like to share the cast I came up with. The title, "Bplook Dauk Rak" actually means 'growing' love or 'planting' love but for the sake of it sounding great to English transliteration, I thought "Blossoming Love" sounds pretty legit and close to the actual meaning intended.
Here goes...
("Blossoming Love")​
 ​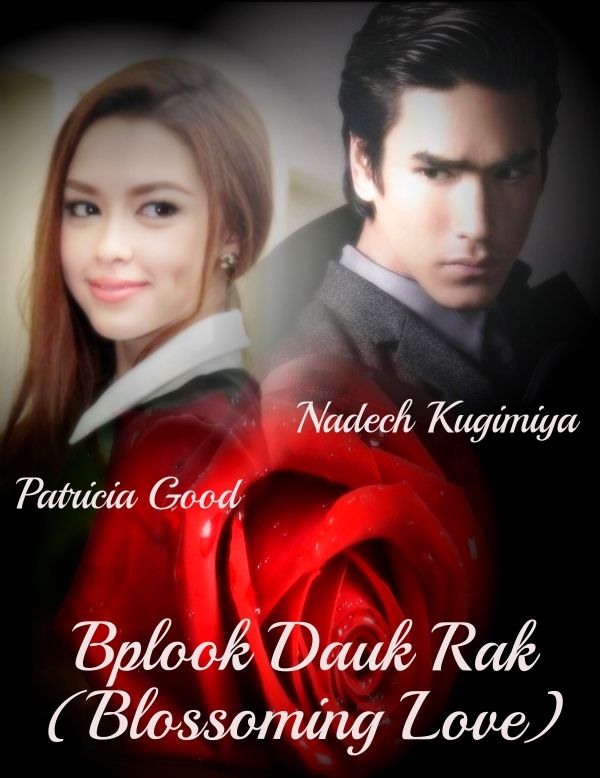 ​
 ​
Patricia Good (20) as Alin (Lin)
​
Mint Natwara (26) as Srisuda (Sri)
​
Nadech Kugimiya (30) as Juntarakarn (Jun)
​
Tanya Tanyares (36) as Danarin (Da)
​
Au Thanakorn (36) as Charnchon (Chon)
​
Noey Chotika (22) as Jane
​
Ploy Tanida (17) as Aymie
​
Tae Theera (18) as Tawan
​
Yorch Yongsin (9) as Danny
​
Melik Efe Aygun (3) as Natthew
​
Wanmai Chatborirak (4) as Naree
​
***THE NUMBERS IN PARENTHESES ARE EACH CHARACTER'S AGE.***
​
 ​
Summary​
"Bplook Dauk Rak (Blossoming Love)" tells the story of two people who are destined to meet but parted by fate. Read how the characters rapidly develop throughout the story, the reason why fate catches up to them and what each character learn from each other as their personal feelings and inexplicable thoughts began to take a toll on themselves and the people around them. Why is the title "Blossoming Love" if fate parts the leads you may ask? Well, because love may blossom slow or fast just like a flower. It depends on the amount of attention you shower it with, how often you water it, and exposition to sunlight. If you don't pay attention to it then how will it grow? But then again, blossoming flowers also die sooner or later...
​